Thursday, January 31, 2019 5:30 pm - 7:30 pm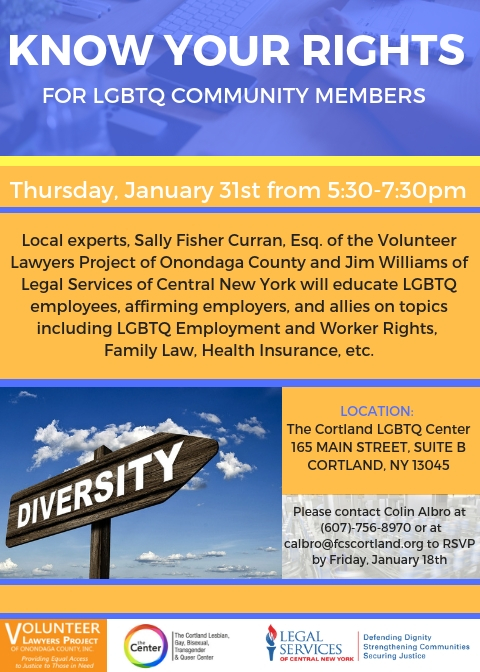 Location:
165 Main St. Cortland, NY 13045
Description:
Local legal experts, Sally Fisher Curran, Esq. of Volunteer Lawyers Project of Onondaga County and Jim Williams of Legal Services of Central New York will educate LGBTQ employees, affirming employers, and allies on topics including LGBTQ worker rights, family law, health insurance etc. Join us on Thursday, January 31 from 5:30-7:30 PM at The Center 165 Main Street Suite B Cortland, NY 13045. This is a great opportunity to learn to advocate for all of your clients. We hope to see you there!

Please contact Colin at 607-756-8970, ext. 253 or at calbro@fcscortland.org to RSVP by Friday, January 18th.