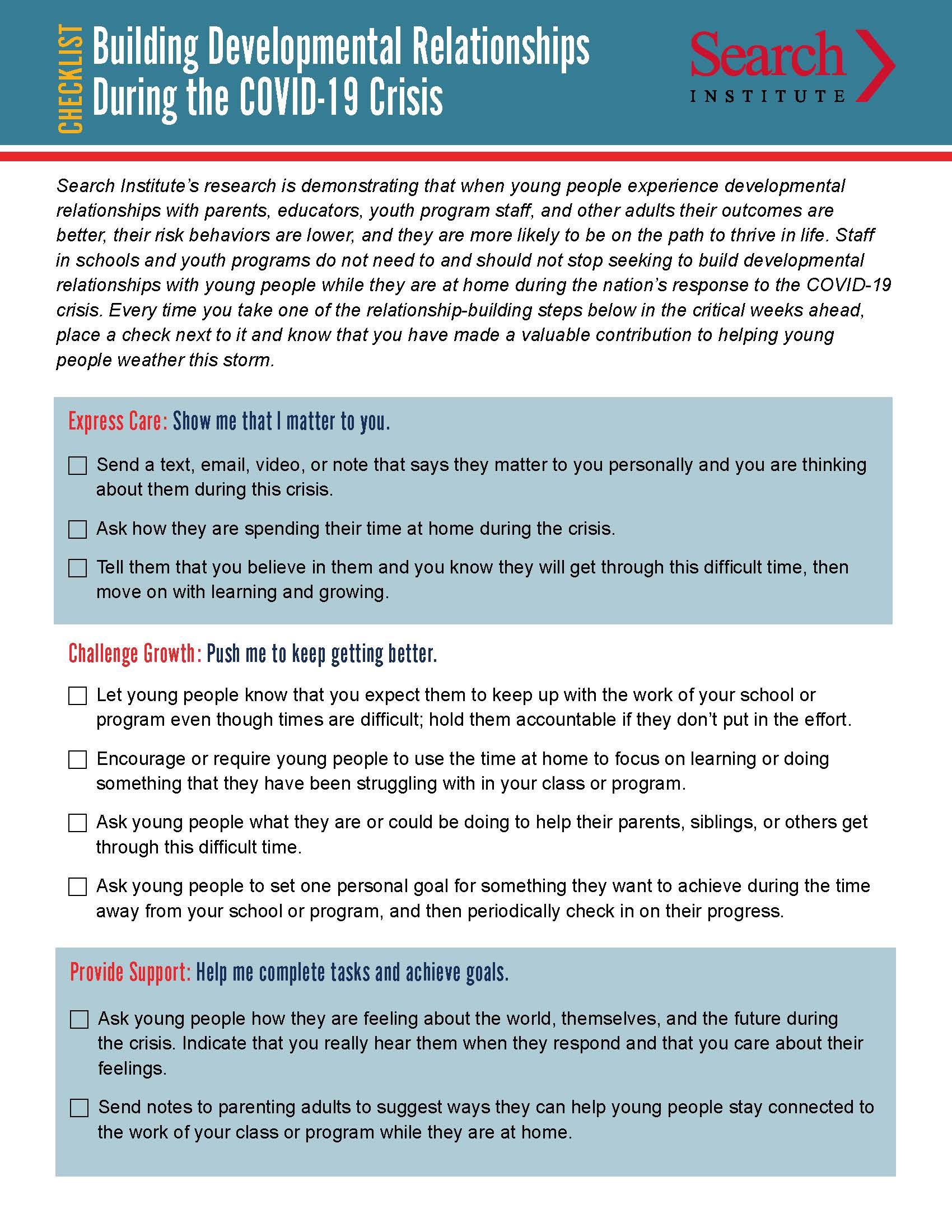 The Search Institute's research is demonstrating that when young people experience developmental relationships with parents, educators, youth program staff, and other adults their outcomes are better, their risk behaviors are lower, and they are more likely to be on the path to thrive in life.
Staff in schools and youth programs do not need to and should not stop seeking to build developmental relationships with young people while they are at home during the nation's response to the COVID-19
crisis.
Every time you take one of the relationship-building steps in the critical weeks ahead, place a check next to it on the list and know that you have made a valuable contribution to helping young people weather this storm.
Key areas include:
Express Care: Show me that I matter to you
Challenge Growth: Push me to keep getting better
Provide Support: Help me complete tasks and achieve goals
Share Power: Treat me with respect and give me a say
Expand Possibilities: Connect me with people and places that broaden my world
Download the entire two-page check list here: