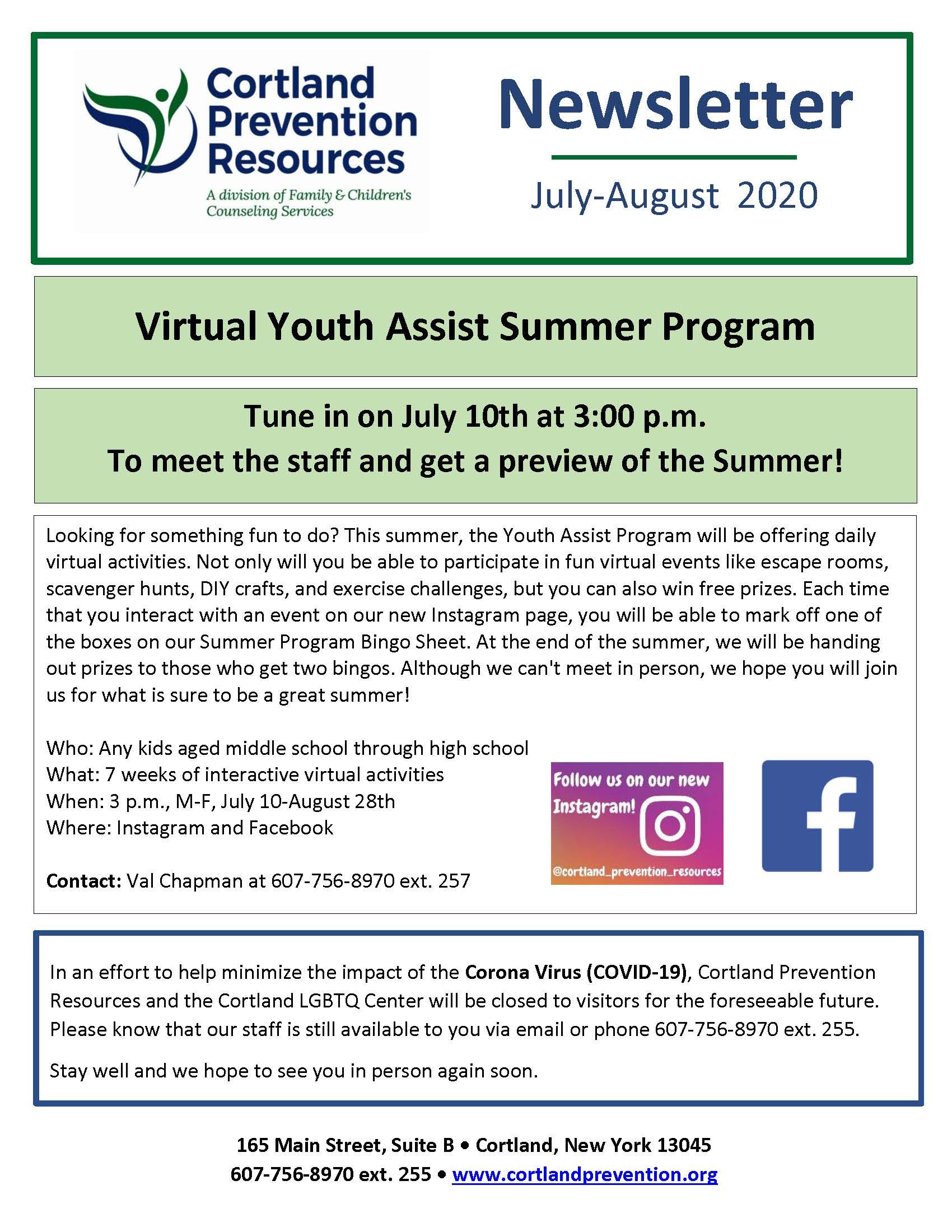 Our Youth Assist Programs (YAP) include an assortment of group and individual activities that are geared to youth ages 9-18. There is no cost to participate in YAP programs or activities.  Trained mentors and our Prevention Specialists help youth gain confidence, improve social skills and recognize and build assets. Activities vary but can include swimming, bowling, cooking, arts and crafts, adventure sports, reading partners, homework help, pizza parties, community service projects as well as programming related to violence prevention, anger management, bullying prevention and nutrition.
YAP programs and activities include:
Group Activities
Individual Mentoring
Compass pairs youth in grade 5-12 with a college student mentor serving as a positive role model.  Each week, prosocial activities promote positive identity and values, social competencies, wellness and commitment to living health.  New sessions begin each September and February. Compass participants are required to commit to the full 10 week session.
When Compass is not in session, we offer new Group Activities that are supervised by our Prevention Specialist who have been trained to help youth develop social and life skills, build relationships, and improve self-esteem. The Group Activities are for youth ages 9-18 who want to participate in fun, prosocial activities that are substance free and provide positive alternatives to drug and alcohol use.
Individual Mentoring is available for youth grades 6-12 who are looking for a way to get involved in the community and have new experiences.  Our trained mentors will spend approximately 2-3 hours weekly with the youth and work on building relationships, improving social skills, and having a better outlook on the future. Mentoring provides a great opportunity for youth to interact with a positive role model.  There are a limited number of mentors at this time.
If you would like more information on YAP or how to become a mentor, please contact our Prevention program at 607-756-8970