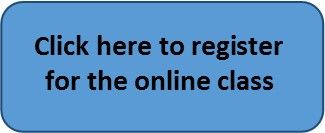 The Alcohol Service Awareness Program is intended for establishment owners, bartenders, wait staff, bouncers, festival attendants, convenience store attendants or any other person responsible for the service of alcoholic beverages. This one hour and twenty minute training is approved by the New York State Liquor Authority and covers several topics vital to safely serving alcohol. On or off premises training can be provided for individuals by accessing our online class. 
Topics include:
The science of alcohol on the body
Warning signs of alcohol poisoning
State law pertaining to owners and servers
How to check IDs and prevent underage service
How to document incidents in your establishment

Advantages for you, your staff and your business:
Lower insurance premiums for establishments that have trained staff
Low cost, online training can be accessed from any networked computer
Reduced risk for underage serving and related penalties
Knowledgeable staff regarding alcohol liability
New York State Liquor Authority Certificate of Completion provided
A life may be saved!
The online course fee is $35.00 per person.  For more information about on premises pricing or to schedule a training date for your establishment, call Cortland Prevention Resources at (607) 756-8970 Ext 257 or contact msimmons@familycs.org